E-Paper
Publication date:
2022-02-24
TUNG YU E-PAPER
>
ISSUE : 2022-02 - Covert machining chips into high value with green environment protection.
Covert machining chips into high value with green environment protection.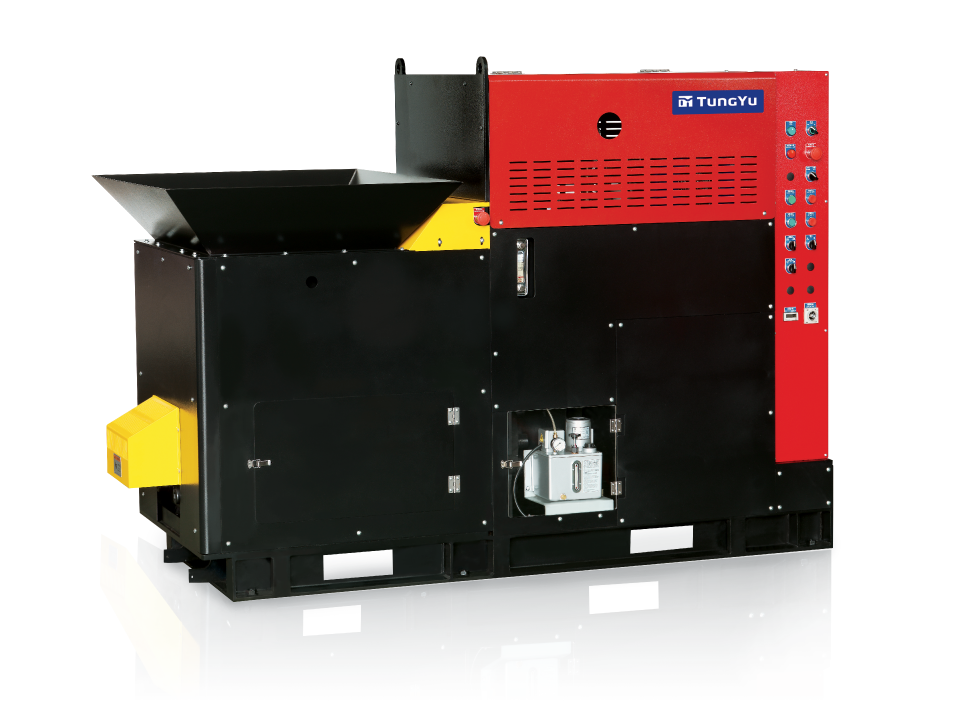 We provide the solution to covert chips and scraps into profit. The compactor machine is designed to compress volume chips from CNC into condense  blocks to have better value.
The benefits from Tung Yu Chip Compactor:
1.The chip volume reduced to 1/5~1/50 to save store space.
2.Less than 5% remain oil in the compressed block to increase recycle value.
3.95% cutting oil can be recycled to save machining cost.
4.Smaller compressed blocks are easily to transport.
5.Keep working area clean and neat.
6.Improve environment protection and green industry development.
7.Available to equipped with Crusher and conveyor to increase efficiency and automation.
8.Suitable for chip materials: copper/aluminum/casting iron/stainless steel/general steel  such as SS and SC.
More information about Chip Compactor.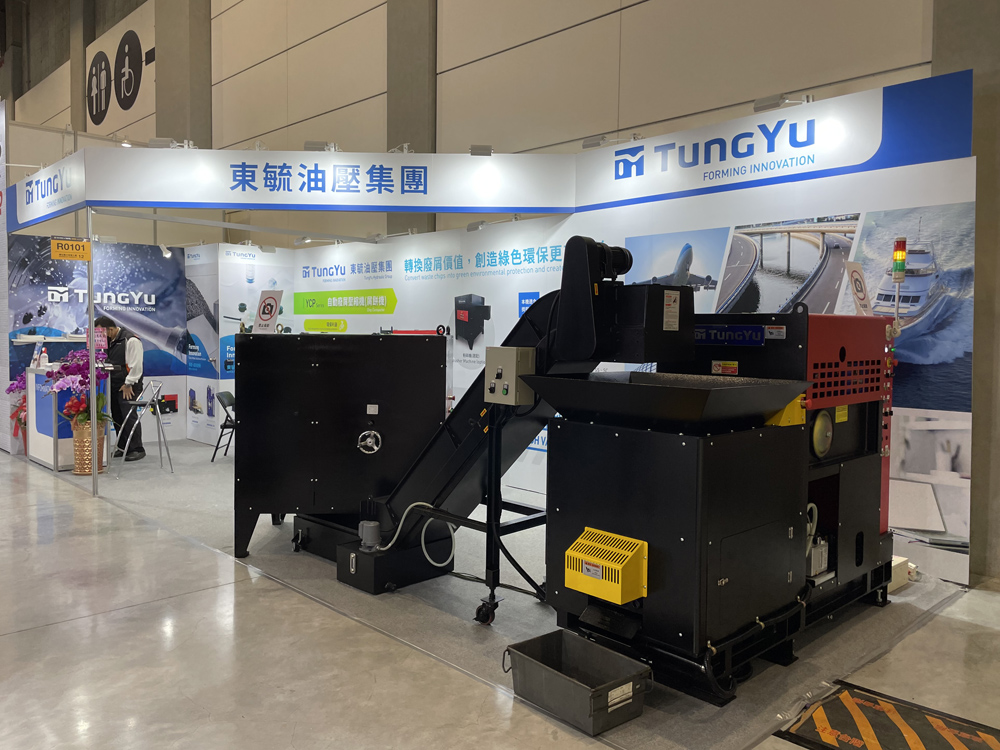 The first exhibition of this year start from TIMTOSxTMTS 2022.
TIMTOSxTMTS 2022 is jointly organized by TIMTOS and TMTS for the first time from 2/21 to 2/26 at TaiNEX Hall1,2.
It is the largest exhibition in Taiwan after the epidemic and has received a lot of attention from related industries worldwide.
TungYu exhibited our Chip Compactor(YCP series) which the best machine tools for environmental protection. During the exhibition,our professionals will explain and demonstrate how to convert a large amount of metal processing chip into lightweight compression blocks.
Welcome to visit us at R0101, 4F, TaiNEX Hall 2 !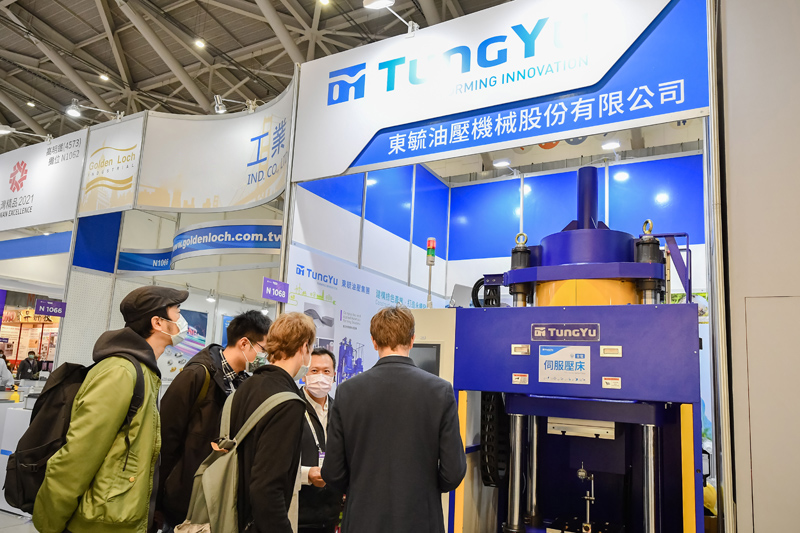 In the post pandemic era, TungYu is poised to continue expanding business opportunities while preventing the epidemic.
We continues to refine its capabilities and enhance its creativity,our innovative machinery and equipment received a great response when we participated in
SEMICON Taiwan 2021
for the first time.